Festival Season kicking off with Liverpool Sound City and The Great Escape
24th May 2014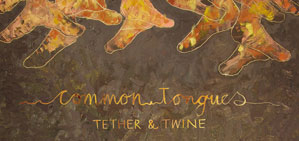 In the last three weeks we've had Liverpool Sound City, Music Week Awards, Great Escape, and the Ivor Novello Awards with Common Tongues playing at fabulous venue Zanzibar for Liverpool Sound CIty on the same bill as Rae Morris, We Were Evergreen, Syd Arthur & Sunshine Underground. As always, LSC had some great panels with a couple of excellent sync panels. Networking with other delegates is always highly important at conferences and LSC is a great facilitator of networking. LSC always programmes great grass-roots music, as well as headliners, so if you're interested in seeking out emerging bands then LSC is for you, not only that, Liverpool is a fantastically friendly city and easy to navigate.
The Music Week awards was a great event this year with John Kennedy from XFM winning best radio show and Alex Hardee from Coda winning best agent award. Alex, although jet lagged, made a great acceptance speech saying he'd like to see more women coming through in influential positions in the industry.
The Great Escape in Brighton town saw Common Tongues play and curate the programme for two Alternative Escape  shows which were heavily attended and included the fabulous Cadbury Sisters. A brilliant panel on misogyny in pop music hosted by John Robb where all the panelists had some really interesting stories and views to share.
The fabulous Nile Rodgers was awarded at The Ivors by PRS For Music for Special International Award.